Advanced production scheduling
PRODUCTION SCHEDULING
Production scheduling even in a medium-sized enterprise can prove to be a challenge. Willingess to meet customer expectations often collides with availability of production resources. Inevitable natural defects and problems with the implementation of tasks in complex production systems is additional problem. Mastering the issue of creating and dynamically updating schedules is practically not possible without the use of a special IT tool, cooperating on the one hand with systems processing customer orders and on the other - with real-time delivery systems.
WHAT DO WE EXPECT FROM AN ADVANCED SCHEDULING SOFTWARE:
Adaptation to various types and sizes of production systems;
Possibility of scheduling and re-scheduling as well as optimization of production plans "forward" and "backward";
Managing and determining the consequences of schedule changes;
Early detection and active avoidance of bottlenecks and material shortages;
Fast sharing with other systems: schedules, resource required specifications, and time dependency compliance
Tracking the completion of schedules in real-time, including material consumption, system events and their impact on the integrity of the schedule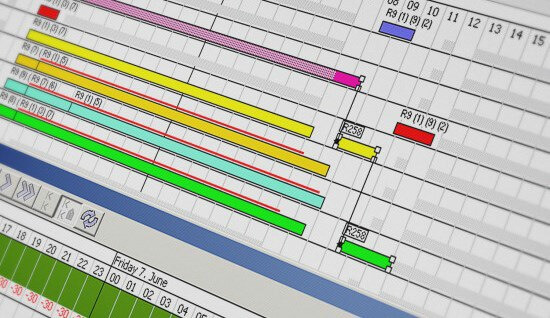 ROB-EX SCHEDULER – ADVANCED SCHEDULING TOOL WHICH PROVIDES
Automatic import of production orders and bill of materials (BOM) from ERP systems;
Determining order completion time based on the actual available resources, efficiency and performance of the production system;
Instant what-if analyzes based on various scenarios in real-time;
Optimizing and balancing the production plan with available production resources;
Convenient and intuitive scheduling in a graphic environment;
Providing up-to-date data on: production execution , WIP, performance indicators, production shortages, etc., and automatic updates in the ERP system;
After integration with the MES system – tracing the production genealogy: process trees, reports for withdrawn products, process change management, etc.
Presentation of reports in the selected format and searching for the sources of problems with the use of advanced analytical tools.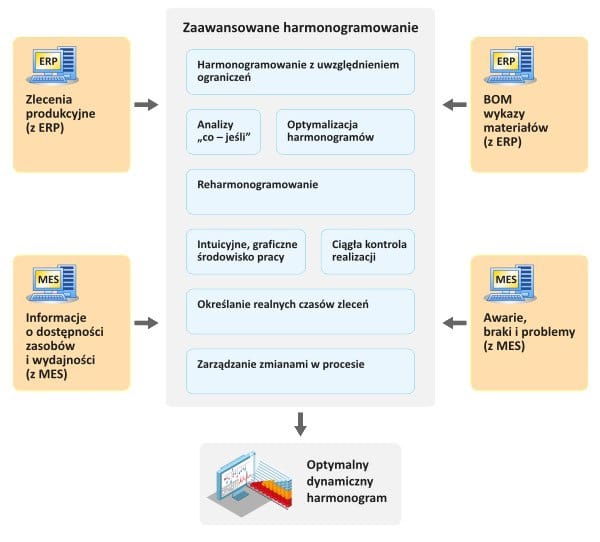 The efficient implementation of advanced scheduling tasks in the Scheduler system is possible thanks to the integration with other GE applications, which constitute a complex, complementary ecosystem that allows achieving operational excellence.
MORE ABOUT ROB-EX SCHEDULER >>