Proficy Historian 2022
The premieres of GE Digital Proficy 2022 products are gaining momentum! iFIX is being chased by the new Historian 2022!
GE Digital introduces the next version of the reliable industrial database: Proficy Historian 2022 with some significant changes in it to improve the work of every automation engineer!
Configuration Hub
First of all, the 'competences' of the Configuration Hub tool have been extended (it has already appeared in previous versions of Historian and iFIX and was used to manage collectors). The tool allows you to manage multiple Historian servers from one place. Now with Configuration Hub aside from collecotrs managing you can manage and add variables with all their settings, such as: scaling, data collection and others (everything we know from the classic Historian Admin). There is also available a preview of tag values ​​on a quick trend and in the table and statistics and performance charts for individual components. Don't worry, these tools are also in the Historian Administrator, it have been duplicated in the Configuration Hub for ease of use. It is also worth recalling that fwith the Configuration Hub you can configure the mirrors and distributed servers of the Historian system.
There is a new model availabne that allows you to create object templates containing several variables or even nested object types. This model (structure) allows you to group signals in Historian, easily duplicate the same groups of signals and manage them.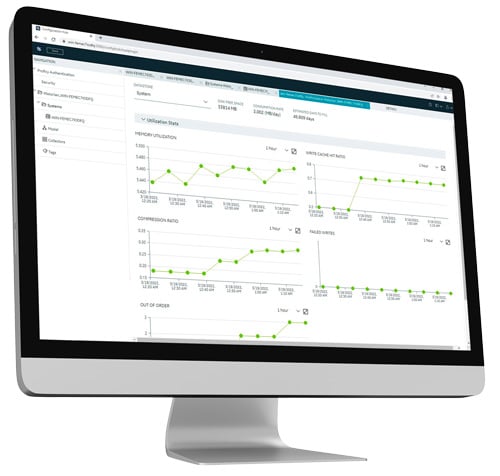 Calculating the delta
The new functionality allows to calculate Delta, (signal changes). Results showing the change of the signals over time (the difference between the two values, including the 'reset' of the signal, the max/min value and the rise/fall rate) are returned. Until now, it was only possible to read sample values, and the differences between them had to be calculated manually.
Collectors and… new collectors
The new Historian also means new collectors. Among other, the HAB collector, which allows you to download data from the Habitat SCADA system, and moreover, it synchronizes the variables between Habitat and Historian; retrieves both data and alarms and is not dependent on external databases. It is characterized by high operational reliability and easy data management.
The Python collector has also been added. This gives the ability to use Python language to support an industrial database. With the help of Python scripts, you can not only perform mathematical calculations of the variable values in Historian based on other data, but also perform more advanced scripts, e.g. connect to external SQL databases and read values, send e-mails and notifications, and more.
Moreover, collecting data in collectors is much faster than in earlier versions of Historian.
High reliability
Historian 2022 is also characterized by high reliability of web tools: Configuration Hub, Web Trend Client, Web Admin, REST API. They can all be installed in a Microsoft cluster.
Exports and reports
Apart from the possibility of extracting data from ODBC sources by the already known ETL (Extract, Transform, Load) mechanism, the possibility of presenting historical data in Microsoft Power BI Desktop has been added.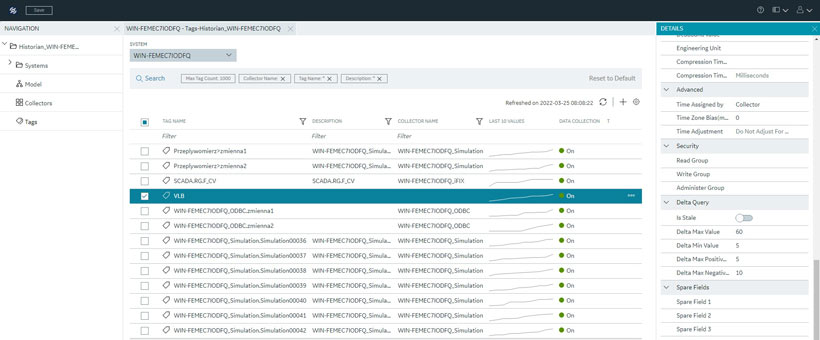 Greater security
GE Digital experts also took care of greater security of the industrial database. Certificate-based encryption appeared in network communication between Historian components. A mechanism known from IPSec was used. Additionally, the web protection mechanism (Proficy Authentication – UAA) has been changed to make it more universal and interoperable with other security systems, which enables the creation of shared accounts for GE Digital tools.
Cloud
A native application has been added to the Amazon store, thanks to which you can send data from collectors directly to the cloud.
Supported systems
The product is still supported on Windows 8.x and Windows Server 2012 and is also supported on the newest platforms: Windows 11 and Windows Server 2022.
Supported GE Digital products:
iFIX 6.5, 2022
Cimplicity 11.1, 2022
Configuration Hub 2022
Operations Hub 2.1, 2022
Workflow 2.6, 2.6 SP1
Plant Applications 8.2, 2022
Dream Reports 2020
The product is available in the standard installation version (Historian installer) and the integrated iFIX 2022 installer (along with other components).