Integrator 4.0 – after the conference
The Integrator 4.0 conference returned to the event calendar of VIX Automation. We had to cancel last two editions of this event due to sanitary restrictions, however in 2022, we returned to the spring meetings with experts implementing GE Digital software.
This year's event took place on April 22 in the Prodiż restaurant, the post-industrial spaces of Fabryka Porcelany (Porcelain Factory) perfectly set the tone for our meeting. Over the last two years, we have collected quite a lot of material that should be told!
We naturally focused on new versions of GE Digital software, especially Proficy iFIX 2022 (the presentation was conducted by Robert Korbela from the implementation support department) and pre-premiere Proficy Historian 2022 (led by Paweł Zuber from the implementation support department). As always, the first presentation was given by Szymon Tomiczek, customer service manager and partner network manager at VIX Automation. Szymon's speech mainly concerned new products and promotions prepared by GE Digital for its clients - and these concern Historian and iFIX along with other software components.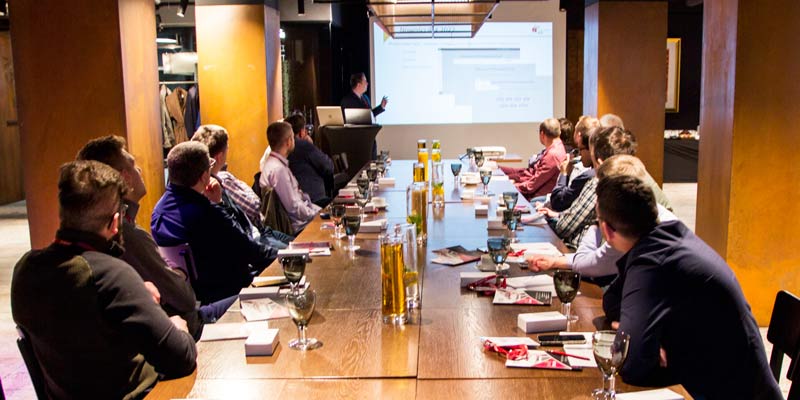 The presence and contribution of our technical department cannot be ignored. Our fearless suport case busters had three appearances. The presentation about Proficy CSense solution (led by the head of the technical department - Łukasz Buczek), as well as the presentation of Piotr Marynowski (also the technical department), who talked about license activation and frequent support cases, met with considerable interest. During the conference, Łukasz also talked about Proficy Operations Hub and its possibilities compared to previous GE Digital reporting solutions.
Every year, the conference is attended by the most important and active implementation partners of VIX Automation and GE Digital in Poland.
The conference was closed and by representative of the board - Paweł Czepiel.
A lot has changed in VIX Automation over the past two years, but we are still there for you and continue to support your actions.
Paweł Czepiel
Director of the Commercial Department, member of the board of VIX Automation
During the entertainment part of  The Integrator 4.0 conference we focused on the go-cart competition again. After two hours of  track rivalry, we had te winner – Mr. Piotr from AmePlus!
Thank you for your presence and see you next year!
See what this year's edition of Integrator 4.0 looked like